Dr. Lucian Morse 
Dr Morse has been in practice in the Phoenix area since 1992. He is a graduate of the Harvard School of Dental Medicine. He enjoys attending continuing education courses to keep current with the latest advances in dentistry.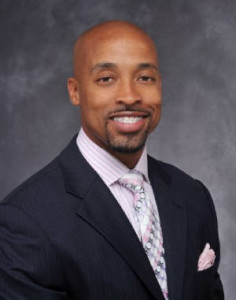 Dr. Ahmed Collins
Ahmed Collins completed his dental training at New Jersey Dental School in 2003. He relocated to the Valley not long after dental school. He is very caring and has a great 'bedside manner'. Dr Collins enjoys playing basketball and spending time with his young family when away from the office.
Bayshore Dental Group was founded by Dr. Mark Shousha in 1997.  Dr. Shousha is a graduate of the Creighton University School of Dentistry. Dr. Lucian Morse took over the practice in 2017.  He has has been in private practice in the Phoenix area since graduating from the Harvard School of Dental Medicine. Rest assured that your dental needs will be continue to be met at Bayshore Dental Group just as they have long been under Dr. Shousha's excellent care.
Ahmed Collins, DMD has been an associate dentist at Bayshore Dental Group since 2008.`
At Bayshore Dental Group most insurance plans are accepted (See the list of Insurance Plans we accept).
Bayshore Dental Group accepts CareCredit as another payment option for patients. We love to help people with emergencies, please contact us to find out how we can best help you in your situation. Bayshore Dental Group dentists are very comfortable treating kids of all ages. We strive to make your dental treatment appointment a stress-free, low key and pleasant experience
Bayshore Dental Group offers cosmetic dentistry, porcelain ceramic crowns, extraction of wisdom teeth, root canal treatment and periodontal treatment. For anxious patients Bayshore Dental Group has Nitrous Oxide (laughing gas) available. Alternatively, we can prescribe Halcion or other anti-anxiety medications to help you relax prior to your dental procedure.